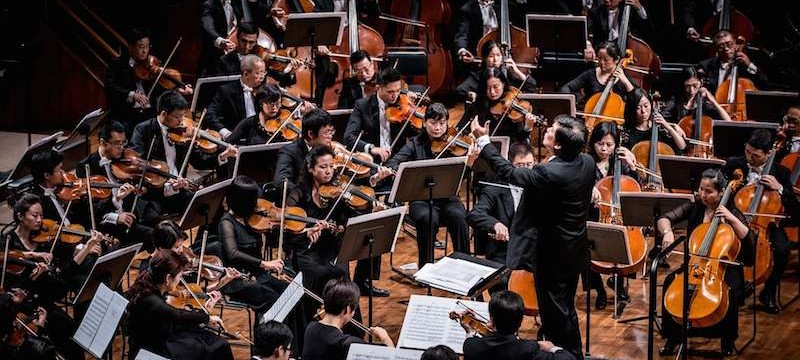 The Guangzhou Symphony Orchestra (GSO) is to celebrate its 60th anniversary with a three-date UK tour.
The ensemble will perform at London's Cadogan Hall on 14 May, visiting Manchester's Bridgewater Hall on 15 May before concluding the tour at Birmingham's Symphony Hall on 16 May.
The programme comprises Britten's Four Sea Interludes, Stravinsky's The Firebird Suite (1919 version) and the UK premieres of two works commissioned by the Orchestra from two leading contemporary Chinese composers. Ye Xiaogang's Guangdong Music Suite is inspired by the musical culture of the Pearl River delta and its environs, and Zhao Lin's duo for cello, sheng and orchestra depicts the cellist as melodic human protagonist and the sheng as the divine.
Music director Long Yu will conduct the London and Birmingham dates, and resident conductor Jing Huan will take up the baton in Manchester. Soloists include cellist Jian Wang and Lei Jia on sheng.
The GSO is the only Chinese symphony orchestra to have toured and performed on five continents and one of the first Chinese orchestras to establish a full concert season at home.
The ensemble's first UK tour, part of its 15th international tour, celebrates both its 60th anniversary and the 45th anniversary of the establishment of full diplomatic relations between the UK and China.
http://www.rhinegold.co.uk/classical_music/guangzhou-symphony-mark-60th-anniversary-first-uk-tour/