GSO has opened the vacancies for 2017-2018 season.
Section Violin
Section Viola
Section Cello
Principal Double Bass
Associate Principal Double Bass
Assistant Principal Double Bass
Section Double Bass
Principal Flute
Principal Oboe
Assistant Principal Oboe
Section Oboe
Assistant Principal Trumpet
Section Trombone(Trombonists who can play bass trombone are preferable)
Principal Percussion
Application deadline: March 10th, 2017
Application Requirement:
Interested applicants should complete the GSO employment application forms attached with a recent photo, education qualifications, scholarship/award copies and submit it together with a DVD video recording of your playing by Mar 10th, 2017. (See details of the Excerpts below.)
Audition date will be scheduled on April 16th, 2017. (GSO will notify potential candidates audition time by Mar 20th, 2017 via email and phone.)
Audition Location:Guangzhou Symphony Orchestra, No.1 Hai Shan Street, Er Sha Island, Guangzhou
Audition Requirements:
Candidates are required to prepare a repertoire of their choice with reference to the repertoire list officially announced and the orchestral excerpts from the Audition Repertoire list for their respective instruments (See details of the Audition List below).
Contact No.:
Tel: 86-20-37588559(Monday to Friday, 09:30-12:00, 14:30-17:00)
Mail: audition@gso.org.cn
*Please download application form on GSO website: www.gso.org.cn .
*Please kindly refer to audition updates on GSO website.
GSO Employment Application Form download: GSO Form
Excerpts
Guangzhou Symphony Orchestra
Guangzhou Symphony Orchestra (GSO) was founded in 1957. For our upcoming 20th Music Season – 2016/2017 season in September 2016, the GSO becomes the first symphony orchestra to have 20 consecutive seasons in mainland, China.
Maestro Long Yu, the current music director, is a Chinese conductor with established international reputation. He is also Artistic Director and Principal Conductor of the China Philharmonic Orchestra, Music Director of the Shanghai Symphony Orchestra, Artistic Director of the Beijing Music Festival and the Music Director of the Music in Summer Air Festival in Shanghai.
Since 2000, GSO has visited countries and regions like Austria, Germany, France, Netherland, Africa, the US, Japan, Australia, New Zealand, South Korea, Thailand, Italy, Switzerland, Hong Kong and Macau on behalf of Guangdong Province and China, and has performed successful concerts at the Vienna Musikverein Golden Hall in Austria, Theatre des Champs-Elysees in Paris, Concertgebouw in Amsterdam, Cairo Opera House, Sydney Opera House, the Carnegie Hall in New York, Symphony Hall in Boston, the John F. Kennedy Center in Washington D.C., the Opera City Concert Hall in Tokyo, Centre for Fine Arts in Brussels, the Konzerthaus Berlin, the Teatro La Fenice in Venice, Teatro Verdi in Florence, Sala Santa Cecilia in Roma, the Culture and Convention Centre in Lucerne, the Esplanade-Theatres on the Bay in Singapore, Sydney City Recital Hall Angel Place, Canberra Llewellyn Hall, the Tonhalle Zurich, Geneva Victoria Hall, Berne Kulturcasino and St. Gallen Tonhalle.
Until now, GSO is the first and the only one Chinese symphony orchestra that has left music footprints in five continents around the world, which received high reputation both at home and overseas.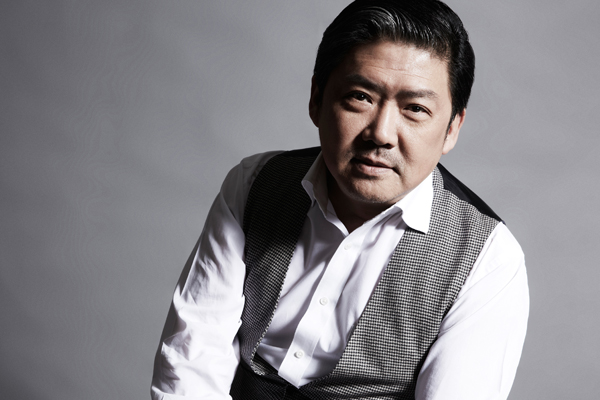 Long Yu, Music Director. "Long Yu, China's Herbert von Karajan, (is) the most powerful figure in China's classical music scene." — The New York Times
GSO Guest Artists in the last 19 music seasons