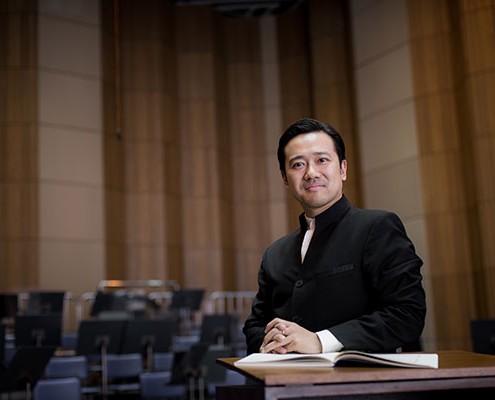 Lin Daye won the First Prize at the 6th Sir Georg Solti International Conductors Competition in Frankfurt, 2012.
Premier baritone on the international stage and the world's authority on German Lieder
A protégé of Elizabeth Schwarzkopf and Dietrich Fischer-Dieskau, Matthias Goerne has made a name for himself not only on the operatic stage but also in concert halls around the world. He brings with him Des Knaben Wunderhorn, a work closely associated with Mahler's initial symphonic output. The first half of the program features Beethoven's Symphony No.1, an early masterpiece that came out of the cradle of Europe's musical capital, Vienna.
Program
Ludwig van Beethoven
Symphony No.1 in C Major, Op.21
Gustav Mahler
Selections from Des Knaben Wunderhorn
1. Rheinlegendchen
2. Lob des hohen Verstandes
3. Des Antonius von Padua Fischpredigt
4. Urlicht
5. Revelge
Pre-Concert Talk
Pre-Concert Talk 3:
Lin Daye, lecturer
19:15 Sat. 30 Jan 2016
Xinghai Concert Hall Lobby
Mandarin