CURRENTLY OPEN VACANCIES
Associate/ Assistant Concertmaster
Assistant Principal 2nd. Violin
Section Violin
Section Viola
Principal Flute
Principal/ Assistant Principal Oboe
Assistant Principal Clarinet
Principal Bassoon
Assistant Principal/ Section Horn
Associate Principal Trumpet
Principal/ Assistant Principal Trombone
Principal/ Associate Principal Percussion
Section Harp
Applications are accepted year round from now on.

Candidates Requirement:
1. The candidates shall meet the following basic conditions:
(1) Abide by the constitution, the laws and regulations of the People's Republic of China;
(2) Uphold the leadership of the Communist Party of China and the socialist system;
(3) Have good political quality and moral character and strictly abide by professional ethics;
(4) Professional skills required to post conditions;
(5) Have good physical and psychological quality.
2. The candidates shall not have one of the following circumstances:
(1) The judicial procedure has not been concluded due to suspected crime;
(2) Being listed as the object of joint punishment for dishonesty according to law;
(3) Other circumstances not suitable for employment according to laws and regulations.
Application Requirement:
1. Interested applicants please complete the GSO Employment Application Form which can be downloaded on GSO website: www.gso.org.cn. Prepare the electronic documents including a recent photo, educational qualification, scholarship /award and working certification (if you have).
2. Please send your application form, documents and the video link of your performance to audition@gso.org.cn. The video should include at least two orchestra excerpts from the GSO website.
3. For applications up to June 23, 2022, candidates who pass the video primary audition will receive the notice of live audition. Audition date will be scheduled on July 7 to July 9, 2022. Audition Location:Guangzhou Symphony Orchestra, No.1 Hai Shan Street, Er Sha Island, Guangzhou. Audition Repertoire:A repertoire of your own choice with reference to the repertoire list officially announced and the orchestral excerpts from the Audition Repertoire list for their respective instruments (See the list of repertoire on GSO website: www.gso.org.cn.).
Audition consulting:
1. Contact Tel. 86-20-37583550(Monday to Friday 09:30-12:00, 14:30-17:00)
2. Email: audition@gso.org.cn
*Please kindly refer to audition updates on GSO website.
*Please kindly refer to audition updates on GSO website.

GSO Employment Application Form and Audition List download: Application Form
Excerpts
Guangzhou Symphony Orchestra
Since its founding in 1957, the Guangzhou Symphony Orchestra (GSO) has developed into one of China's most artistically excellent and vibrant orchestral institutions. It is the first and only Chinese symphony orchestra to have toured and performed on five continents, receiving acclaim as "one of China's most prestigious music ensembles" (China Daily) and "China's nexus of musical tradition and innovation" (Financial Times of London).
Maestro Long Yu, Music Director since 2003, is a preeminent Chinese conductor with international renown. He also serves as Artistic Director and Chief Conductor of the China Philharmonic Orchestra, Music Director of the Shanghai Symphony Orchestra, Chairman of the Artistic Committee of the Beijing Music Festival and Co-Director of the Music in the Summer Air Festival (MISA) in Shanghai. Long Yu was appointed Principal Guest Conductor of the Hong Kong Philharmonic, beginning in the 2015/2016 season.
The GSO is also one of the first orchestras in China to institute a professional concert season. The 2018/2019 season marks the GSO's 22nd season. In July 1997, the GSO marked an important milestone, having restructured its organization. Beginning in May 1998, the orchestra introduced a full "music season." In October that year, the orchestra received rave reviews and was lauded as a "shining star" at the inaugural Beijing Music Festival for its performance in the opera La Bohème. "It is heartening to see the GSO's meteoric rise as an artistic force in southern China, joining the ranks of other distinguished orchestras in the country's mainstream," one Beijing critic reported. For many years, the GSO returned annually to the Beijing Music Festival.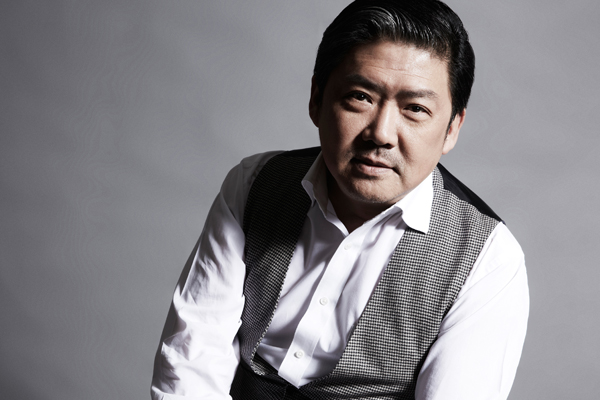 Long Yu, Music Director. "Long Yu, China's Herbert von Karajan, (is) the most powerful figure in China's classical music scene." — The New York Times
GSO Guest Artists in the last 24 music seasons