CURRENTLY OPEN VACANCIES
Section Violin
Associate Principal Cello
Principal Double Bass
Associate Principal Double Bass
Principal Flute
2nd Trombone
Principal Percussion
Section Harp
Application deadline: May 8, 2018
Application Requirement:
Interested applicants please complete the GSO Employment Application Form attached with a recent photo, educational qualification, scholarship /award copies and submit it together with a DVD of your performance by May 8, 2018 to: Foreign Affairs Department, Guangzhou Symphony Orchestra, No.1 Hai Shan Street, Er Sha Island, Guangzhou (P.O. 510105). All the material will not be returned to the applicants. The applicants may also send the electronic document, along with the video link of your performance to audition@gso.org.cn.
Audition date will be scheduled between June 20 and 23, 2018. (GSO will notify potential candidates audition time via email and phone by May 18, 2018)
Audition Location:Guangzhou Symphony Orchestra, No.1 Hai Shan Street, Er Sha Island, Guangzhou
Audition Requirements:
Candidates are required to prepare a repertoire of their choice with reference to the repertoire list officially announced and the orchestral excerpts from the Audition Repertoire list for their respective instruments (See details of the Audition List below).
Contact No.: Tel. 86-20-37583550(Monday to Friday 09:30-12:00, 14:30-17:00)
Email: audition@gso.org.cn
*Please download application form on GSO website: www.gso.org.cn .
*Please kindly refer to audition updates on GSO website.
GSO Employment Application Form and Audition List download: Application Form
Excerpts
Guangzhou Symphony Orchestra
Since its founding in 1957, the Guangzhou Symphony Orchestra (GSO) has developed into one of China's most prestigious orchestras in its breadth of organization and standard in performance. It is the first and only Chinese symphony orchestra to have toured and performed on five continents. The GSO is also one of the very first orchestras in China to institute a professional concert season. 2016/2017 season marks the GSO's twentieth season.
Maestro Long Yu, the current music director since 2003, is a preeminent Chinese conductor with international renown. Long Yu also serves as Artistic Director and Chief Conductor of the China Philharmonic Orchestra, Music Director of the Shanghai Symphony Orchestra, Artistic Director of the Beijing Music Festival and Co-Director of the Music in the Summer Air Festival (MISA) in Shanghai.
In July 1997, the GSO marked an important milestone, having restructured its organization. Beginning in May 1998, the orchestra introduced a full "music season". In October that year, the orchestra received rave reviews and was lauded as a "shining star" at the inaugural Beijing Music Festival for its performance in the opera La Bohème. "It is heartening to see the GSO's meteoric rise as an artistic force in southern China, joining the ranks of other distinguished orchestras in the country's mainstream," one Beijing critic reported. For a number of years, the GSO returned annually to the Beijing Music Festival.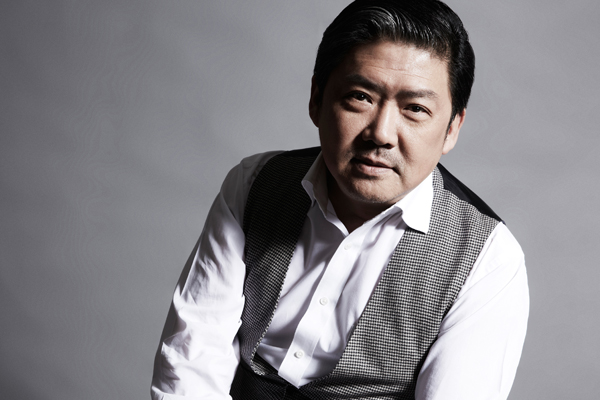 Long Yu, Music Director. "Long Yu, China's Herbert von Karajan, (is) the most powerful figure in China's classical music scene." — The New York Times
GSO Guest Artists in the last 20 music seasons