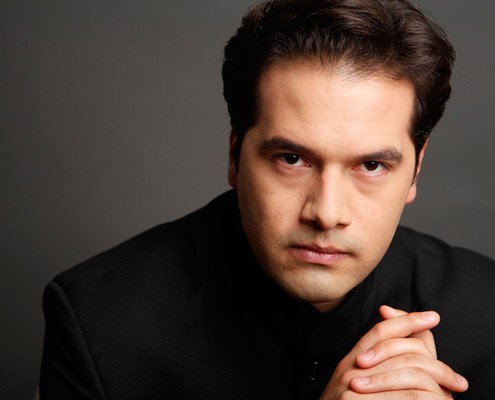 Rising American conductor of the younger generation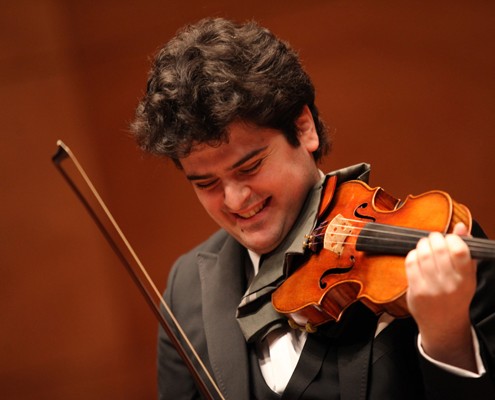 Internationally renowned violin virtuoso
Messiaen's Les offrandes oubliées is inspired by the Biblical story of the crucifixion, while Berg's Violin Concerto was written in memory of the young daughter of Alma Mahler (Gustav's widow) and her second husband, Walter Gropius. Rachmaninoff's Symphony No.1 suffered a disastrous premiere and fell into oblivion, rediscovered for its second performance only in 1945, two years after the composer's death. All three works are branded by the theme of death, yet they are also revered as masterpieces today!
Program
Subscription Concert 3
Organizers: Guangzhou Symphony Orchestra, Xinghai Concert Hall
Xinghai Concert Hall
Robert Trevino, conductor
Michael Barenboim, violin
Guangzhou Symphony Orchestra
Olivier Messiaen
Les offrandes oubliées◊

Alban Berg
Violin Concerto◊
1.Andante –Allegretto
2.Allegro- Adagio
Michael Barenboim, violin
—— Intermission ——
Sergei Rachmaninoff
Symphony No.1 in D minor, Op.13*
1.Grave—Allegro non troppo
2.Allegro animato
3.Larghetto
4.Allegro con fuoco
◊ Guangzhou premiere
* GSO season premiere
Approx 1 hr and 45 mins incl 20 mins interval.