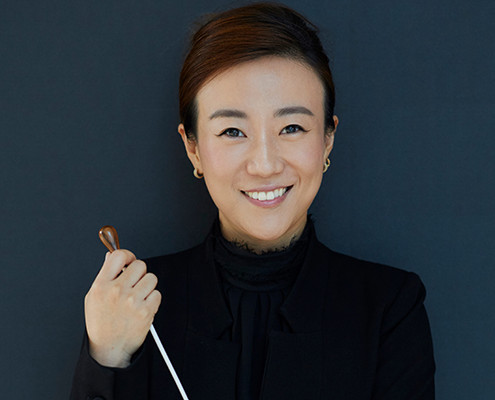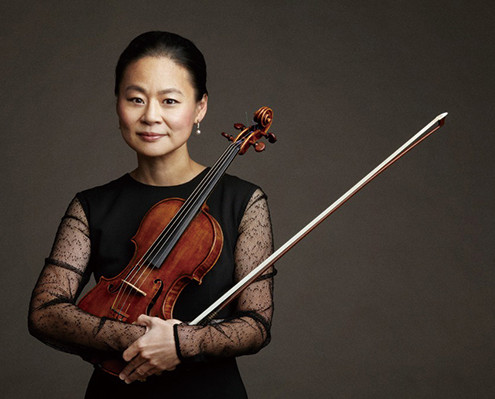 Midori Celebrated violinist and champion of the highest caliber for music education
Imbued with folk elements, Dvořák's Slavonic Dances bear witness to the rise of national consciousness and nationalism in music. Bartók's Romanian Folk Dances are among the most popular and most easily understood of the composer's works, while his Violin Concerto No.2 challenges any soloist's virtuosity. The way folk elements are incorporated in these works might differ in style and method, but the strong eastern European flavor and vitality of dance rhythms are truly engaging.
PROGRAM
1,700th concert since the GSO's inaugural "Music Season" in May 1998
Subscription Concert 6
Organizer: Guangzhou Symphony Orchestra, Xinghai Concert Hall
2019.11.25(Mon.)20:00
Symphony Hall, Xinghai Concert Hall
Jing Huan, conductor
Midori, violin
Guangzhou Symphony Orchestra
Antonín Dvořák(1841-1904)
Slavonic Dance, Op.72 (Selections)
1.No.1
2.No.2
3.No.3
4.No.6
5.No.7
6.No.8
Béla Bartók(1881-1945)
Romanian Folk Dances
1.Jocul cu bâtă (Stick Dance)
2.Brâul (Sash Dance)
3.Pe loc (In One Spot)
4.Buciumeana (Dance from Bucsum)
5.Poarga Românească (Romanian Polka)
6.Mărunțel (Fast Dance)
—— Intermission ——
Béla Bartók
Violin Concerto No.2
1.Allegro non troppo
2.Andante tranquillo
3.Allegro molto
Midori, violin
Approx 1 hr and 40 mins incl 20 mins interval.