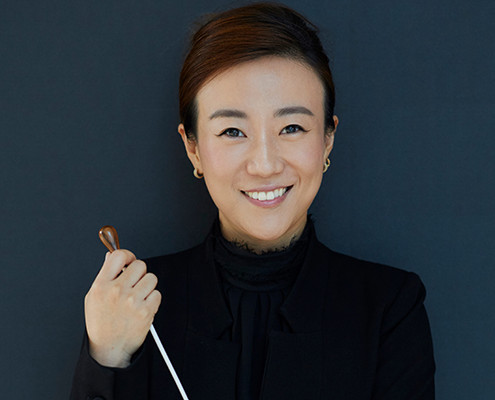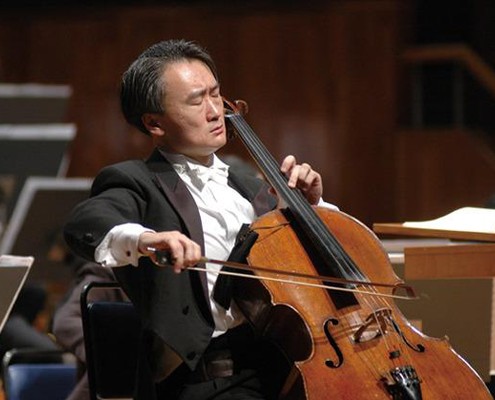 One of the most respected cellists in the world, he describes himself as "stubborn cello warrior"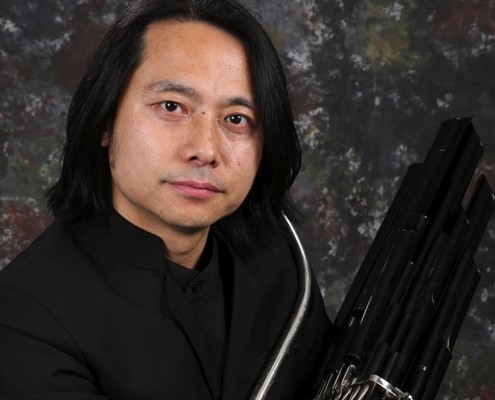 Principal Sheng of Macao Chinese Orchestra
Guangdong Music Suite, commissioned by the GSO, stems from the musical culture of the Pearl River Delta and its environs. Duo, a work co-commissioned by the GSO, is a musical portrait of the monk Xuanzang's journey in search of the sutra while Stravinsky's The Firebird challenges the orchestra in creating unusally vibrant colors, making it a groundbreaking work for posterity. In contrast, the Four Sea Interludes from Peter Grimes depicts the ocean in its many manifestations. These four works of the 20th century reflect different eras as well as the beguiling contrast between East and West.
Program
Subscription Concert 12
2017.5.7(Sun.)20:00
Organizers: Guangzhou Symphony Orchestra, Xinghai Concert Hall
Xinghai Concert Hall
Huan Jing, conductor
Jian Wang, Cello
Lei Jia, Sheng
Guangzhou Symphony Orchestra

Benjamin Britten
Four Sea Interludes from Peter Grimes
1.Dawn
2.Sunday Morning
3.Moonlight
4.Storm
Lin Zhao
Duo for Sheng, Cello and Orchestra(GSO co-commission, 2013)
1.Vision
2.Joy
3.Awakening
Jian Wang, Cello
Lei Jia, Sheng
—— Intermission ——
Xiaogang Ye
Cantonese Suite for Orchestra, Op.51(GSO commission, 2005)(1955-)
1.Raindrops Tapping on Banana Leaves
2.Horses Jingles
3.Moonlight Reflection in the Serene Lake
4.Thunder in Drought
Igor Stravinsky
The Firebird Suite (1919)
1.Introduction, L'oiseau de feu et sa danse,Variation de l'oiseau de feu
2.Ronde des Princesses
3.Danse infernale du roi Kastcheï
4.Berceuse, Finale
Approx 1 hr and 45 mins incl 20 mins interval.